Custom Build Gallery
Below are pictures of some of the custom builds that Talion Defense has done for our Agency and Civilian customers. We do a wide range of customizations including custom coating and complete builds to customer specifications. We have also created custom weapons platforms for a number of agencies to meet specific mission requirements. Contact us if any of these inspire you to have us create a custom package for you.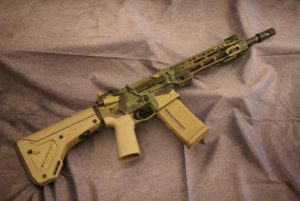 American Defense Manufacturing Custom SBR
Multiple SBRs from American Defense Builder Sets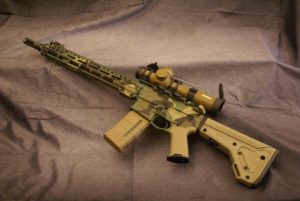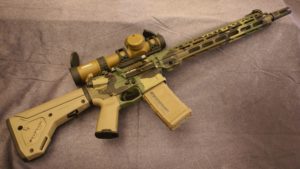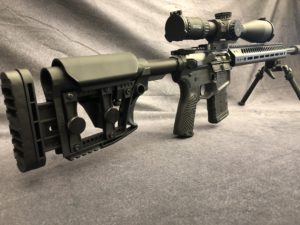 Custom Precision ARs
Custom ARs built on 6mm ARC and 6.5 Grendel platforms. Sniper Gray Cerakote done in-house.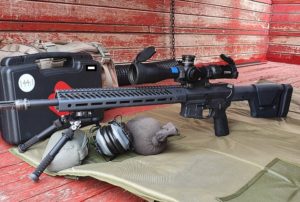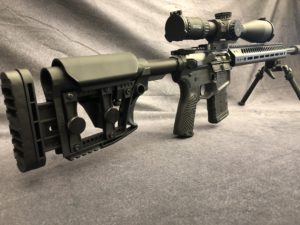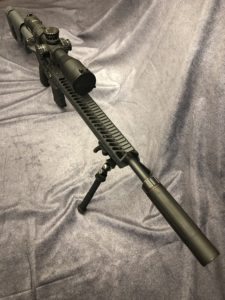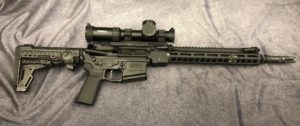 Designated Marksman Builds
Here are 2 DMR builds for customers. The first was built on an Umbrella Weapons Research Lower with an original Magpul M93 stock and the second is a 6.5 Grendel with an Arctic Camo by Blown Deadline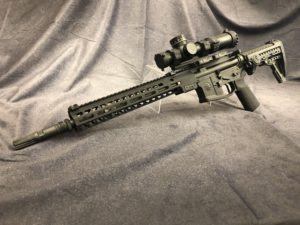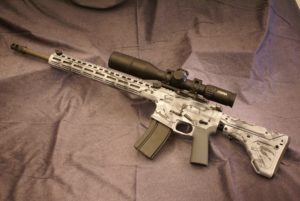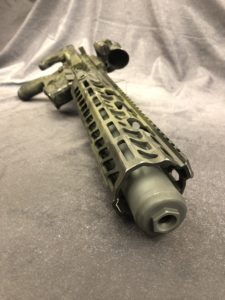 Sig MCX Tac Ops
Custom Built SBR from a Sig-Sauer MCX Tac Ops Pistol including an integral suppressor and custom Battleworn Camo coating by Blown Deadline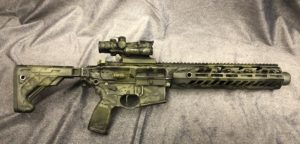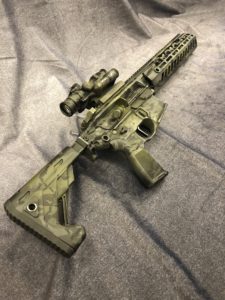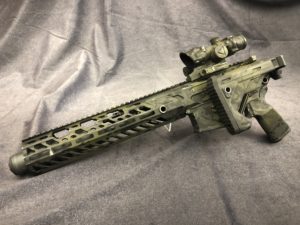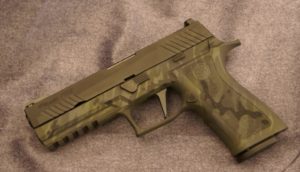 Sig P320 Customs
We have done a number of custom Sig-Sauer P320 Builds with different cerakote, stippling, optics, and components configuration.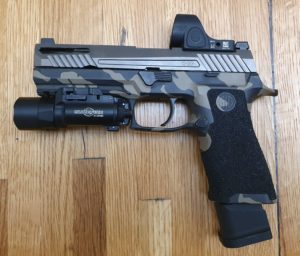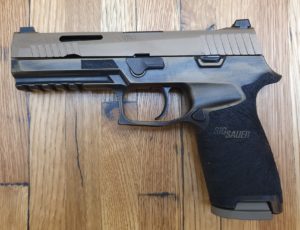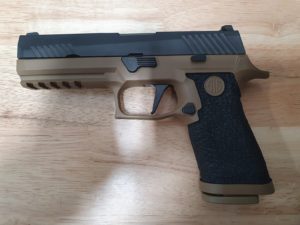 Ultralight Hunter Builds
We have done a wide range of ultralight hunter setups from the Carbon and Titanium build shown here to more basic builds like this Magpul Ultralight.